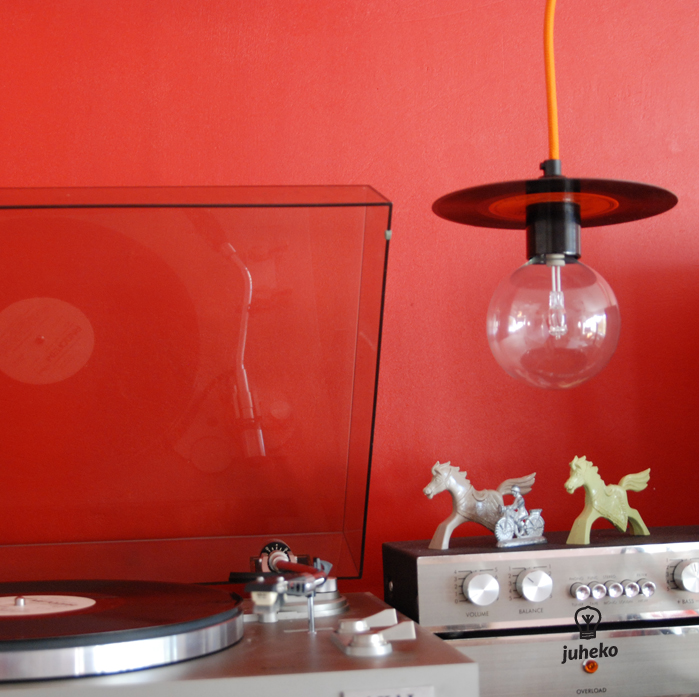 You can make a cool lamp out of an old vinyl record. You'll need a piece of textile cord, a lamp holder, a cord grip and a vinyl, also ferrules come in handy. A screwdriver and a knife are all the tools you'll need.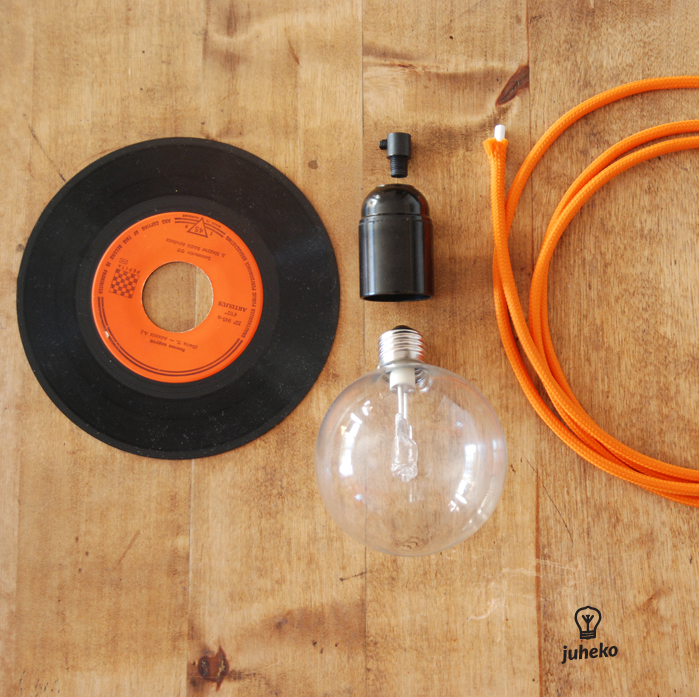 You can find fabric cables in all the colors, but we chose orange.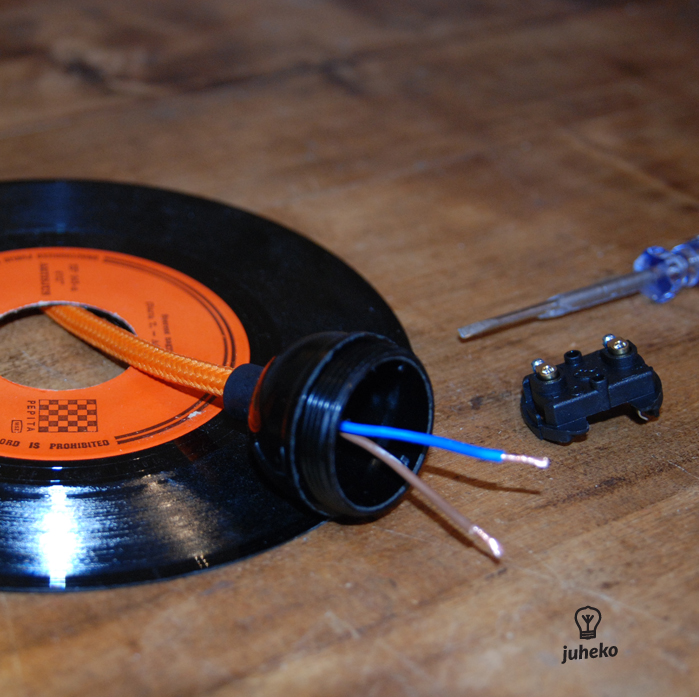 The ends of the cores should be cut to a length of 2-3 cm. Then fix the fabric with a piece of tape. Install the cable screw and the lampholder.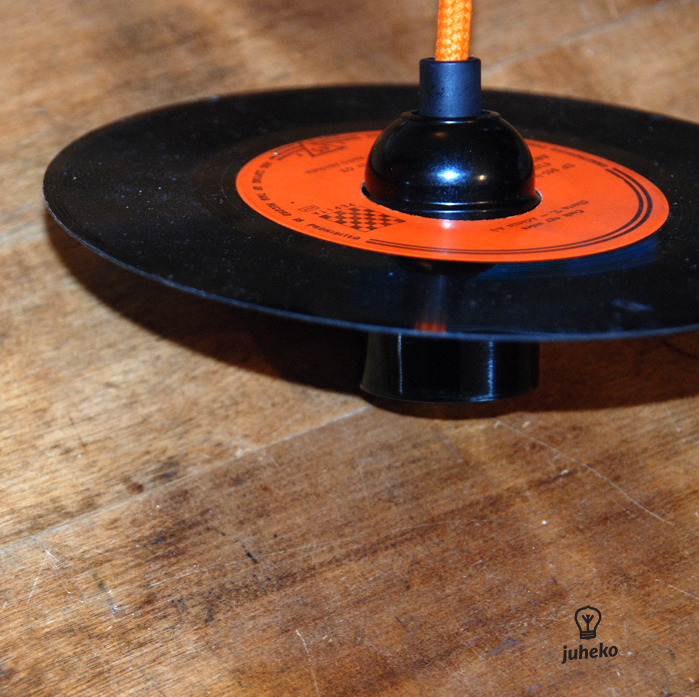 If you are making a ceiling lamp, you might also need a matching ceiling rose.