LIGHTING PARTS AND TEXTILE CABLES
FROM THE MANUFACTURER
Fabric cables, lighting accessories manufactured locally in Estonia and sold worldwide.
NEW IN STORE
Juheko store in Tallinn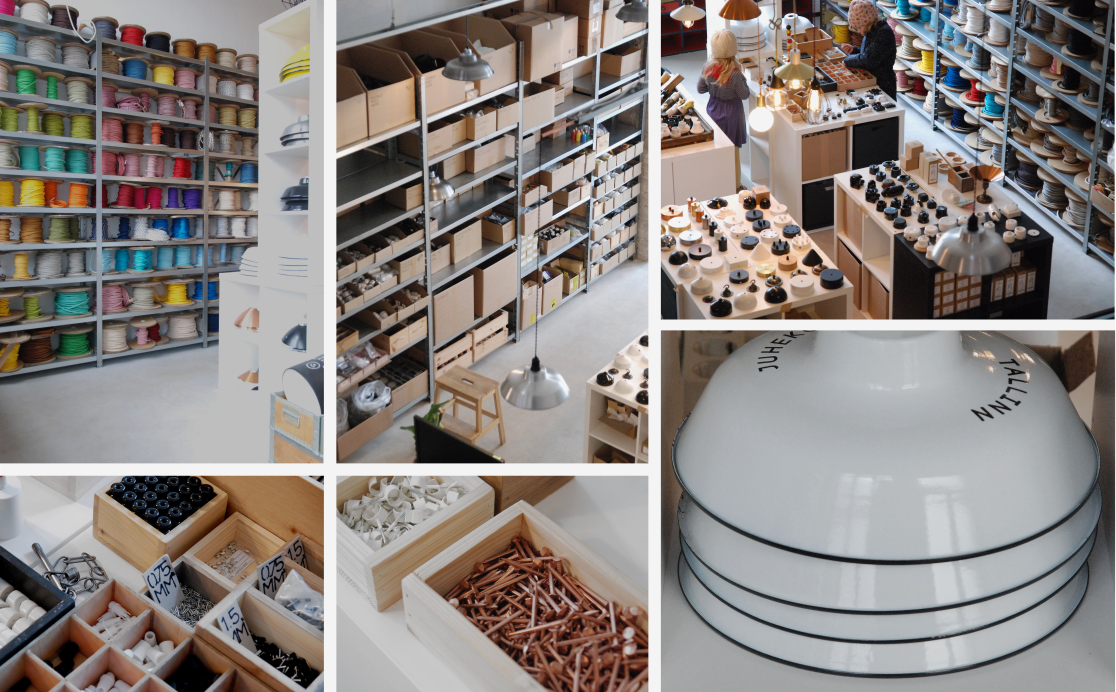 MANUFACTURING LOCALLY
One of our main goals is to manufacture our products locally. If we need to buy products or materials, we are looking for the closest source possible. We prefer to pay for quality rather than for the price of shipping products from the other side of the globe.

Most of our products are manufactured on-demand, that means that our customers are able to get unique and personalized products even in smaller quantities. Do you need a custom metal lampshade, ceramic part or textile cable pattern that no one else has? We are able to produce it for a reasonable price. We love what we do, so we hope that you will love our products.
ABOUT US
We are a family company. We started our business in 2013. In the beginning we used to buy and resell textile cables as the first ones in the Baltics. Later we decided to produce our own cables in Estonia. Now 95% of the cables we sell are our own. This allows us to extend our selection and to keep up a faster service. We can fulfill the special wishes of our customers and be creative at the same time.

We use quality materials including quality double isolated electric cables and coloured threads, both made in the European Union. In addition to cables we not only sell, but produce lamps, accessories, ceiling roses, wooden elements and wall mountings. We work together with local designers and manufacturers.
All other accessories as sockets, lampholders, etc we sell are bought and resold from European companies. It is important for us to sell products manufactured locally or in the EU. Not only can be more sure of their quality, but we see it as a more sustainable and eco-friendly way of trading. Our lamp holders are made in Italy and Spain. We hope to welcome you as one of our customers.

Regina, Laszlo, Elisabeth