About Us
We are a small family company founded in 2013. Producing our own textile cables in Estonia allows us to extend our product range and keep up a fast, on-demand service.
We can fulfill our customers' special requests and be creative at the same time.
For producing fabric wires, quality materials are used, including quality double isolated electric cables and coloured threads, both produced in the European Union.
Our fabric cables are mostly used for lighting but we supply colorful power cables as well.
In addition to cables we not only sell, but produce lamps, lighting accessories, ceiling roses, lamp parts, wooden installation elements and various "old style" wall mountings.
We work together with local designers and manufacturers.
All the other accessories we sell such as sockets, lampholders etc, are bought and resold from European companies.
We also concentrate on reselling Nordic products, such as porcelain electric parts from Sweden.
By selling European products not only can we be more confident of their quality, but we see it as a sustainable and eco-friendly way of trading.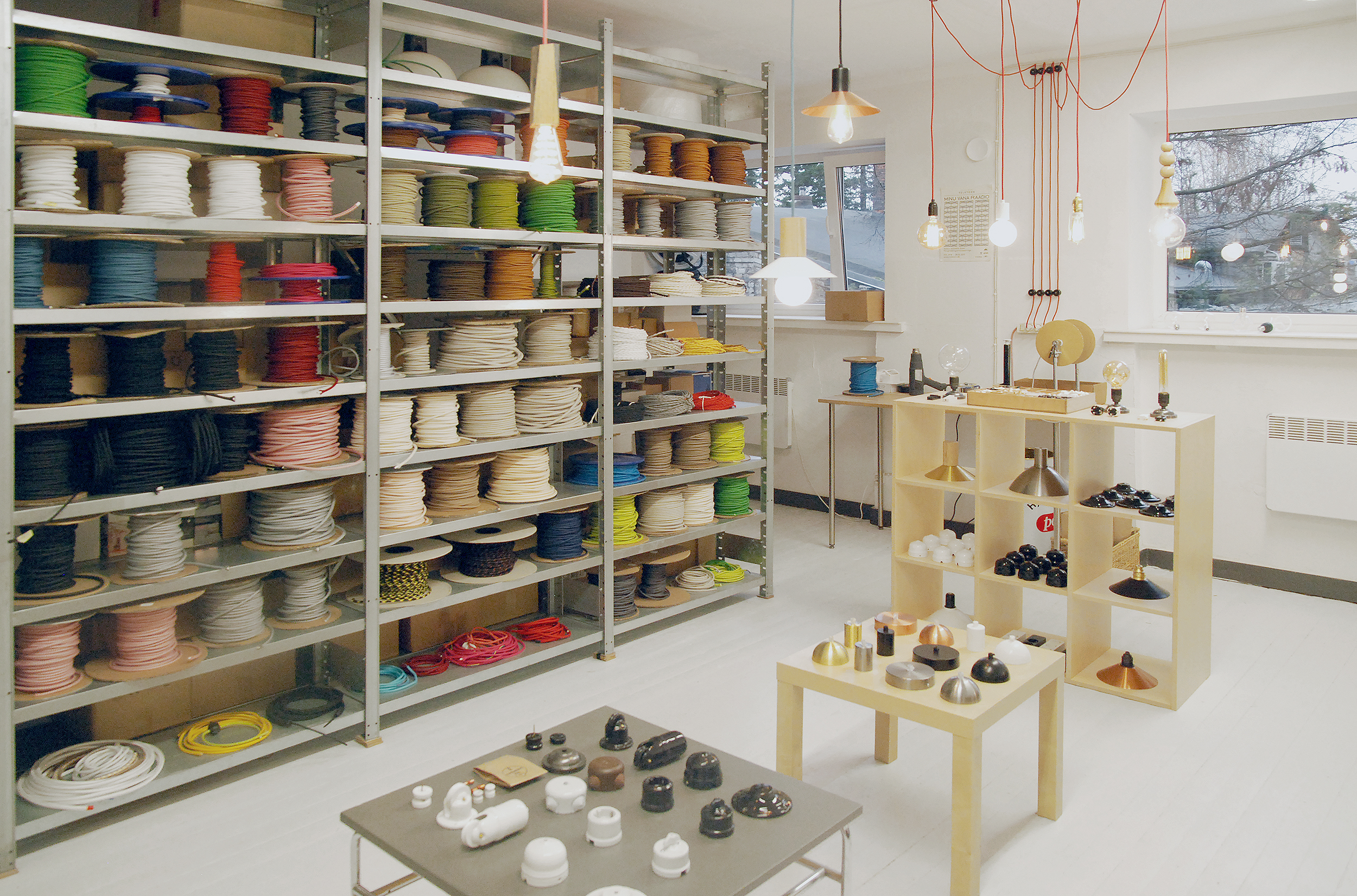 The team




Regina (production) Elisabeth (sales) Laszlo (export) Orvi (logistics)